Joel Holmberg was appalled by vitriol against indigenous people. So he invited them to live on his property, rent-free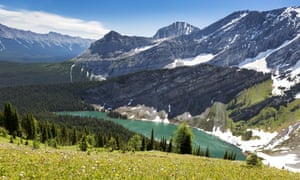 Joel Holmberg had been batting the idea around for years. But the final decision came last month, as he scrolled through the online vitriol that erupted after a white farmer was acquitted of killing a young Cree man in the Canadian province of Saskatchewan.
Holmberg turned to social media, but instead of joining in the often-vicious debate surrounding that case, he offered to share his family's five-acre property in northern Alberta with a First Nations family. There would be no bills, no rent, he explained.
Instead the family could join him, his wife and two children in living off the land; hunting, fishing and growing food.
"I wanted to offer some sort of hope," said Holmberg. "It was really disgusting to see the way the racist people were speaking. I wanted to let them know that it's not everyone in Canada that feels that way."
The invitation to share his acreage near Barrhead, about 100km north-west of Edmonton, seemed like a fair one.
"We all know in our heart the truth, that this is all stolen land," said the 45-year-old. "They're our hosts and we're their guests and they've been criminally abused for far too long and it has to stop."
Holmberg said his appreciation for First Nations culture began as a child growing up in British Columbia, when members of the Sinixt First Nation began bringing him along as they hunted and fished. "I had the opportunity to do sweats with them and learn about their culture from them and learn about the real history of Canada," he said.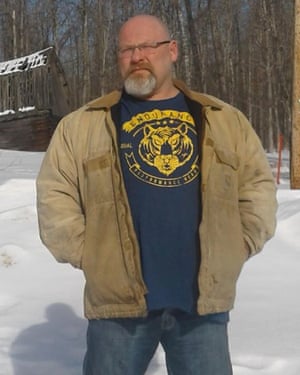 He continued to delve into Canada's rich tapestry of indigenous cultures as he moved around the country, from the Northwest Territories to Manitoba and Saskatchewan.
"They're the kindest people I've ever met. They've been there for me in the worst times in my life when I needed help the most," he said. "It is very clear to my family and I, that it is us that will be blessed by this thing happening most of all."
Since posting the offer earlier this week, Holmberg said he had received hundreds of responses from across Canada and the US.
"I haven't made it through all the messages yet … Somehow it turns out I'm the first white person to think about giving the land back since Marlon Brando," he said, laughing as he referred to the late actor's decision to hand over 40 acres of land in California to the Survival of American Indians Association in 1974.
He said he had yet to hear any negative reactions to his post. But communities across Canada – from Sikh and Muslim groups to Chinese-Canadians – have expressed interest in helping out.
Indigenous elders have contacted him about holding ceremonies on the land while others have inquired about buying the farmland surrounding his property so that his project could expand.
Holmberg said he had invited all of them to visit the property, although he said his wife – while still excited about the idea – was starting to feel a little overwhelmed. "It's starting to look like it could be Woodstock around here this summer," he laughed.